Hello friends!
I hope that you're enjoying chunky sweaters, pumpkin spice lattes, and the colorful piles of leaves. Or at least enjoying the pictures, if the autumn shift is taking it's time in your neck of the woods.
What is your wellness and peace-of-mind worth? I can put a number on mine: $27,000. I just accepted a new position doing work that I'm excited about with a team that I cannot wait to work with! It came with a significant initial pay cut, but far more opportunity for learning and long-term growth. Happy almost-birthday to me!
Pro tip: living below your means will allow you to open all the doors.
I recently went through a V02 Max cardiorespiratory test where I endured 6 minutes of high-intensity aerobic exercise. Before I even completed the test, the doctor pointed out several major cardiac abnormalities and dysfunctions. The good news is that the results perfectly align with the performing doctor's theory on "oxygen consumption deficits in patients with residual fatigue after primary coccidioidomycosis," so hopefully effective treatment is around the corner.
This weekend, I'll be heading to a vegan bed and breakfast that butts up to a wildlife rescue in the middle of nowhere with my boyfriend and in-laws.
Healthy Food + Sweet Animals – Big City = The Good Life. 
What exciting things have been going on in your world? What do you have planned for the fast-approaching holiday season?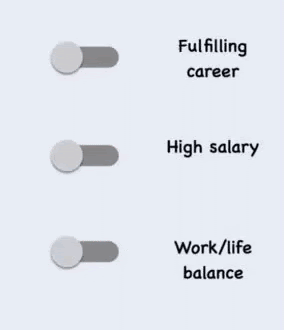 You should considering picking up one of my favorite short story compilations next week because money raised during the charity drive will support The American Foundation for Suicide Prevention. More details to come!
The Japanese have a word for the act of acquiring books and letting them pile up, unread. Tsundoku—a play on the words tsunde ("to stack things"), oku ("to leave for a while") and doku ("to read")—is recognizable to book hoarders worldwide.
The Alternative Limb Project uses the unique medium of prosthetics to create highly stylised art pieces. Fascinating!
Children have more than 1,000 pictures of themselves posted online before they turn 13. Whoa! Makes me grateful to have grown up prior to the digital age, but also terrified for those who may one day suffer the yet-unknown consequences of their parents' oversharing.
Is Alexa dangerous? When we converse with our personal assistants, we bring them closer to our own level. Their speech makes us treat them as if they had a mind.
Just unpacked my warm winter clothes and haven't taken off my warm and cozy down booties. I want to gift them to everyone this Christmas!
I'm currently enjoying Planet Earth, which is simply breathtaking.
Butternut squash linguine with fried sage and Vegan Pumpkin Spice Latte Waffles. Two new fall favorite in our house!
Quote I'm thinking about: "Every human has four endowments – self-awareness, conscience, independent will and creative imagination. These give us the ultimate human freedom… The power to choose, to respond, to change." — Stephen Covey